Tyler County 2021 Season Opener
Apr 03, 2021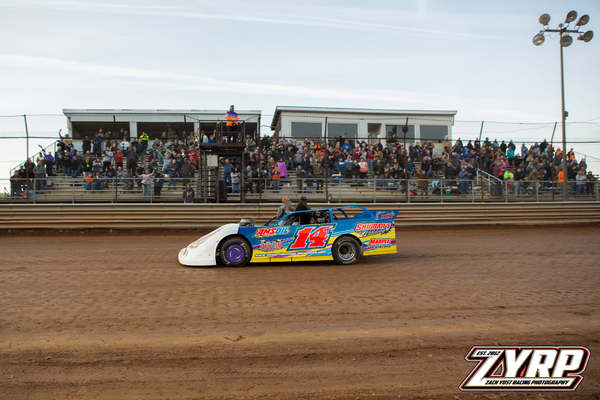 Saturday, April 3, 2021 was the season opener for Tyler County Speedway. It was a cold one but every just bundled up! Tyler qualified 6th out of 12 late models. After all hot laps and qualifying, Tyler got to be part of spreading the ashes of a dear friends father, Gary Lamb. Gary loved racing and sharing it with his family. The crowd was awesome and stood and took their hats off as Gary's daughters, Madison and Olivia, rode on the side of Tyler's car for 2 laps spreading his ashes. Tyler would start 3rd in the 2nd heat finishing the heat race in 4th. As the feature rolled out for the first time this year, Tyler would start 8th. After the 25 lap feature, Tyler took the checkered flag in a strong 4th place finish. It was a great night for Tyler Stutler Racing!
Tyler will be traveling to Ohio Valley Speedway Friday night for their practice night and then to Tyler County Speedway on Saturday night for race #2.
Thanks to Zach Yost Photography for the awesome photo.